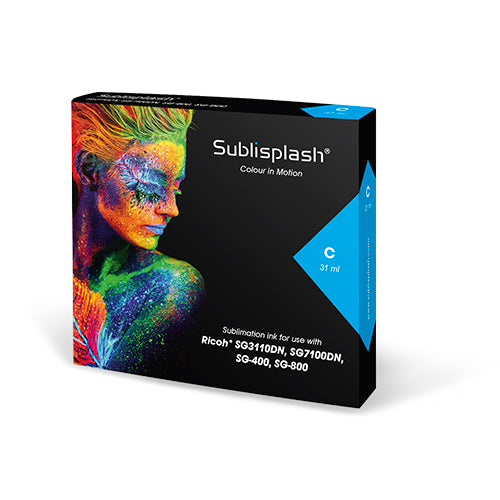 Sublisplash SG400 | SG800 | SG3110DN Sublimation Ink
Creating a world of limitless possibilities, Sublisplash® is crafted and produced in the EU, delivering intense, vibrant colour with high definition performance; taking your visuals to a whole new level!
Sublisplash's 31ml colour cartridges and generous 44ml black cartridge ensure dependable consistency and superior value. Enjoy amazing results with top-notch technical support and ICC profiles included; free of charge!